Start a community tree or woodland project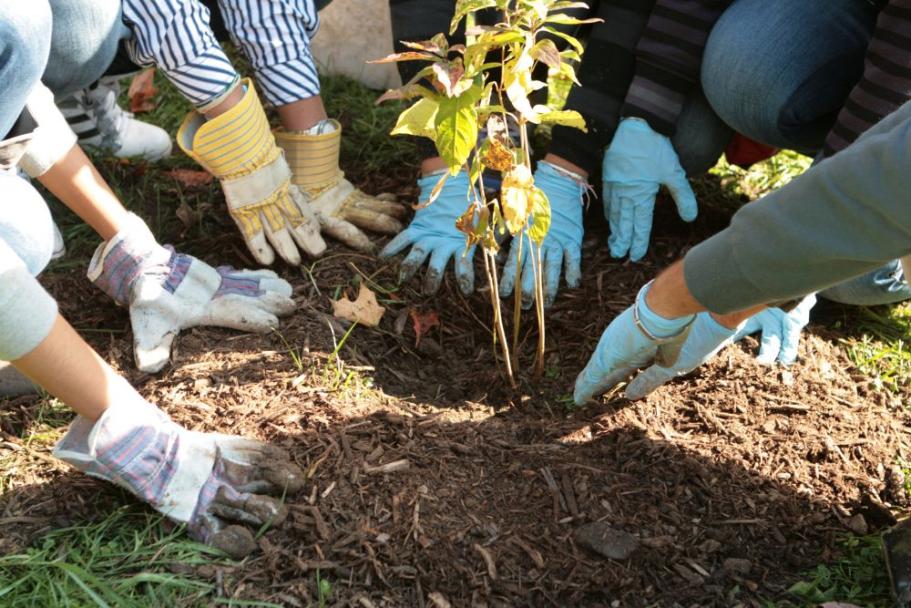 If you have a great idea for a community tree-planting project that will benefit people and nature, then Oxfordshire County Council's Community Tree and Woodland Opportunity team would love to hear from you!
Oxfordshire needs more trees, and you can help find the best places for them. The CTWO team is looking for community planting projects to support, to increase our tree cover and the environmental benefits they provide. They're especially looking for projects where they're most needed, such as areas without many trees or where local people have limited access to green spaces.
What sort of project can I suggest?
There are no strict criteria for the kind of project you can propose, only that it will be community-led and managed. You may choose to create something based on an existing example, like a community orchard, outdoor meeting space, planting for noise reduction or flood alleviation, or propose something uniquely tailored to your community! Your project doesn't have to be large or complex, it could just be a few trees to enhance your local area – as long it has clear benefits to people and nature i.e., meets a social and environmental need, it will be considered.
What the CTWO team can help with:
Tree planting services and costing

Project management guidance

Finding a site

Identifying sources of funding and writing grants

Network and partnership building

Facilitating partnership and stakeholder consultation/engagement
They may not be able to support every project proposed, but where possible they will signpost you to alternative resources, so do get in touch.