Turn off lights you're not using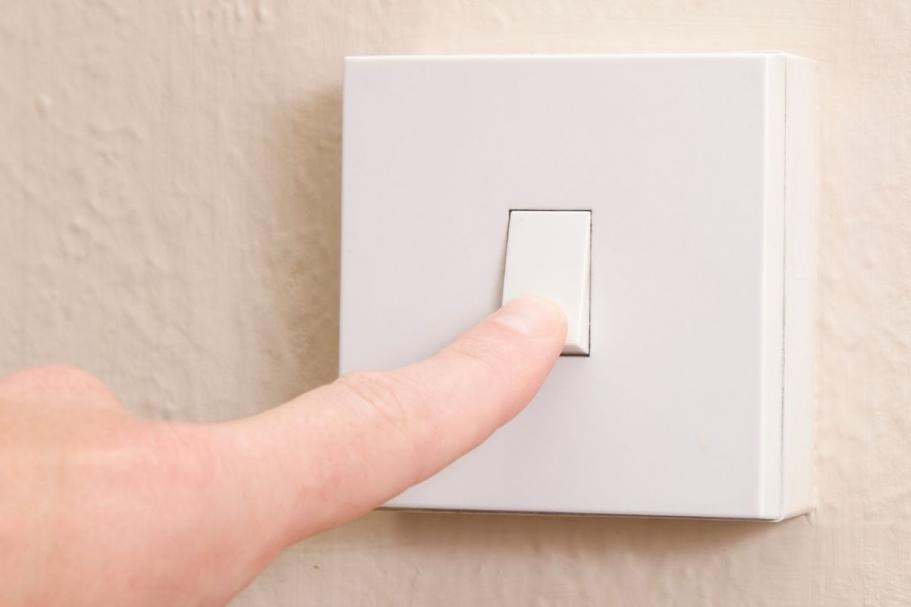 This is a simple one you likely already know. Simply turn off lights when you leave a room or do not need them. It saves electricity, reduces pollution from energy generation, and lowers your expenses. There are extra bonuses as well. It extends the life of your bulbs so you buy new ones less often.
Myth busting
Some say that if you're going to need the light again within a short amount of time (say, 5 or 10 minutes), it takes less energy to leave it switched on. This is wrong:- across all common domestic bulbs (LEDs, CFLs, halogen, etc), even if you're going out of the room for a few seconds, it's worth getting into the habit of switching off that light!
Next steps
Remember to turn off the lights
It's such a simple action, it's easy to forget to do it. Everyone has their own ways of remembering things, but here's ours:
Make a cut-out sign that goes around your light switch. If you're into crafting, crochet something cute to go around it. If you've got kids, get them to paint a message on a piece of cardboard and cut out a space for the switch to go in the middle. If you like your home to be beautiful, make the sign ugly - as soon as you've gotten into the habit of switching the lights off, you can take it down as a reward to yourself.