Join a Community Action Group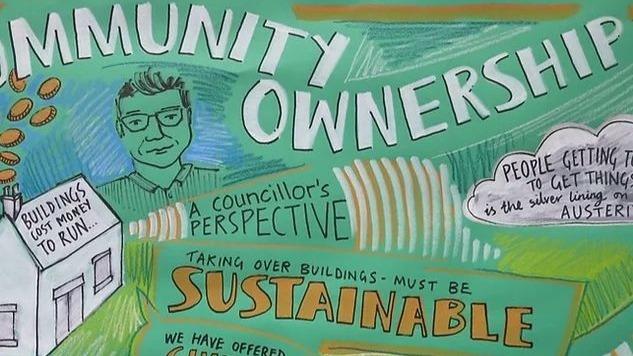 Community Action Groups or CAGs are made up of people who (usually volunteer)  in their local communities organising events and projects to take action on issues including waste, transport, food, energy, biodiversity and social justice. 
 
There are currently 100 community action groups working across Oxfordshire to make it a safer, fairer, greener, more sustainable place to live, work and visit and building an Oxfordshire with resilient and empowered communities, so that people and planet can thrive within ecological limits. Started in 2001, the network is the largest of its kind in the UK.
  
Getting involved in community action can have a far greater impact than individual actions alone. It can also lead to increased wellbeing and social connectivity by meeting neighbours and like-minded people locally and contributing towards making your patch a better place to live. 
 
CAGs will have loads of local information which can help you make environmental and sustainable decisions in your personal life too. Such as community transport and car sharing schemes, local fruit and veg markets, advice on getting rid of waste and local swap shops and repair cafes. Advice on gardening and plant sharing.
CLIMATE IMPACT
In 2021 CAGs collectively hosted over 7,000 events and activities promoting sustainability, attracting 43,500 attendees and clocking in 65,000 volunteer hours from members of the community. These activities resulted in 1,537 tonnes of non-food waste and 82.5 tonnes of food diverted from waste. Additionally, over 500 bikes and over 500 laptops/tablets were repaired by groups and an estimated one million containers were refilled.
FAQs
I'm new to the area, how do I find out what is happening locally? 
Check out the CAG website to see if you have a local Community Action group near you. They should have links to websites or facebook pages where you can find more info.
Have a look at local community noticeboards to see if there are any posters for upcoming events. The local shops might also have notice boards.  
Chat to your neighbours, people on the school run, colleagues and find out if they are involved in anything that sounds like fun.
I don't have a lot of time to get involved in volunteering
Simply turning up to an event, being engaged and listening can be enough to make a difference. It could be 1 hour at the weekend at the community garden or simply sharing information about events on social media and around your networks to increase participation. Any action big or small can make a difference. 
Effort
You can use as much or as little effort as you can manage when getting involved in community action. There are always ways to do more and use your skills to further the cause and help manage the organisation or you can simply be engaged, follow the updates and go along to some events.
Next steps
​1. Find your local Community Action group and see what they are doing and how you might like to get involved.
2. If the group isn't running an action that interests you, why not approach them and ask if you can start it.
3. If there isn't a CAG local to you, you could set one up! CAG Oxfordshire can support you to get started.
4. If setting up a  group isn't right for you at the moment, then look at the wider CAG network. There are lots of actions happening all over the county so see if there is another group doing something you fancy.